Jakob and Daughter Locks – Commercial Locksmith DC
Jakob and Daughter Commercial Locksmith DC recommend a professional installation as the best way to lower insurance payments each month. We are offering your company savings that are greater than the cost of installation. All of our technicians at Jakob and Daughter Commercial Locksmith DC have gone through the rigorous testing that insurance companies love. This has resulted in a positive relationship that allows us to offer free money saving tips to all of our customers. This is the healthiest way to find an affordable way to stay safe in this competitive world of ours.
Commercial Locksmith DC Utilizes Smartphone Technology
At Jakob and Daughter Commercial Locksmith DC, we can integrate your smartphone with your office security. This is a powerful new tool for any owner or manager that wants to take some time off. Imagine being able to check security cameras from the palm of your hand. You will also have the power to check locks, fire alarms, and burglar alarms. Jakob and Daughter Commercial  Locksmith DC want to bring you the latest and greatest security in smartphone integrated security. We are living in a new age of communication so don't get left behind.
The Local Locksmith in DC that is Recognized for Quality
Based in the heart of the city, our locksmith in DC has been a recognized name in the local security for over 10 years.  Our licensed, bonded, and insured team of expert technicians work 24 hours a day. They provide a reliable, quick, competitively priced, and professional service to the businesses in the area.  Our technicians are available to help with your commercial security and is always on call for your convenience and peace of mind. Call us before things get urgent and speak to technician about a free security consultation.
The Locksmith in DC for Commercial Automobiles
There is always a specialist on stand by that is ready to make repairs. Jakob and Daughter Locks in DC has you covered no matter your major mode of transportation. This can include watercrafts, motorcycles, automobiles, or tractors. Our automotive specialist can help upgrade the physical security of each individual craft. There has never been a better time to get what you need for better protected vehicles. We are operating on a 24 hour schedule for your convenience and at a price that you will love.
Certified Members from Society of Professional Locksmiths
The commercial locksmiths on Jakob and Daughter team are regularly trained in the latest techniques from top manufacturers. Our tools and hardware are high quality in order to ensure you receive the best service and most reliable installation available on the market. Members of SOPL is the leading organization for maintain knowledge of the physical security market. SOPL maintains relationships with the leading experts in the field and offer special training to all our technicians. This has resulted in a great a time working for your safety.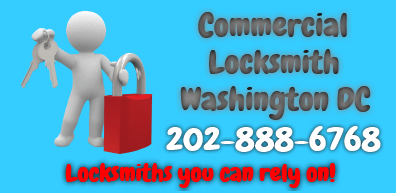 A Locksmith that Specializes in Secure Containers
We have a specialist that has mastered the repairs and cracking safes or vaults. These secure containers are a great way to get extra security for the office. Our locksmith also has a supply of brand name secure containers from companies like Hamilton, Fire King, Sentry Safe, Gun Vault, Gardall, Onity, Browning, Hollon, and many others. This is a sure fire way to keeping documents, valuables, and fire arms protected. The time to call is now before there is an urgency. It is important to all of us that you take the time to make the proper decision about the rights secure container for your office.
The Importance of Professional Locksmith
When it comes to protecting the office or workplace, it is important to invest in a proper professional. One of the most underrated services that we can provide is security consultation. Jakob and Daughter are a locksmith that has stayed current with all the methods of protection for the public. This is a 24 hour service and we offer free consultation to all of our customers no matter the time. Our team is committed to helping make this a safer city. Help us help you stay safe in this competitive and ever advancing world of ours.